Oracle® Financials Cloud offers a broad suite of modules and capabilities designed to empower modern finance and deliver customer success with streamlined processes, increased productivity and improved business decisions. Oracle Financials Cloud is a complete, modern suite delivering continuous innovation in key technologies such as mobile, social and analytics deployed in the cloud to achieve more, faster, and with less resources.
For more information visit www.oracle.com/partners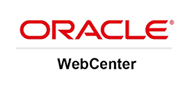 Optimizing processes like Accounts Payable means reducing reliance on paper. Rapid payment handling requires immediate access to application forms, contracts, faxes, images, and other types of content.
Oracle WebCenter Imaging automates the routing of incoming content and ensures that it is available within the context of your business process.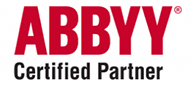 Enterprise automation starts with a comprehensive platform for acquiring, processing, validating and delivering the right data into critical processes. ABBYY FlexiCapture is an Intelligent Document Processing platform built for the needs of today's complex digital enterprise. FlexiCapture brings together the best NLP, machine learning, and advanced recognition capabilities into a single, enterprise-scale platform to handle every type of document, from simple forms to complex free-form documents, and every job size, from ad hoc single documents to large batch jobs requiring tough SLAs. Orchestrating the process from acquisition to delivery, FlexiCapture feeds content-driven business applications such as RPA and BPM, helping organizations focus on customer service, cost reduction, compliance, and competitive advantage.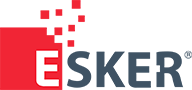 Esker started out as a software vendor back in 1985 with a direct and simple vision in mind — help businesses deliver their paper documents electronically. Today, Esker is widely recognized as a leader in AI-driven process automation software all around the world. Companies use our cloud-based solutions to drive greater efficiency, accuracy, visibility and cost savings throughout their P2P and O2C processes.