Specialists in ERP Transformation
We believe there's a better way to harness the power of information and analytics in the age of digital disruption.
True business transformation is about people first, then process, and finally technology.
oApps assists businesses transform from the inside out with our client-centered approach. We take a holistic view of your business – understanding your unique challenges to help your business connect better and more efficiently.
Change is hard, but it's the only way to grow.
We provide a differentiated customer experience by involving clients actively from the start because education leads to adoption which leads to change.

Official Supporting Sponsor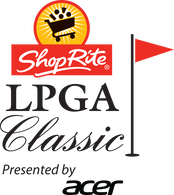 Happening at Bay Course in Seaview in Galloway, NJ. Catch all the action beginning on Thursday, October 1st, 1:00pm eastern on the Golf Channel.
Visit www.ShopRiteLPGAClassic.com for more information.